Back
As part of a large project to extend its accommodation areas, our client – a hosting and connectivity provider – wanted to deploy new Meet-Me-Rooms, and to interconnect them with existing MMRs.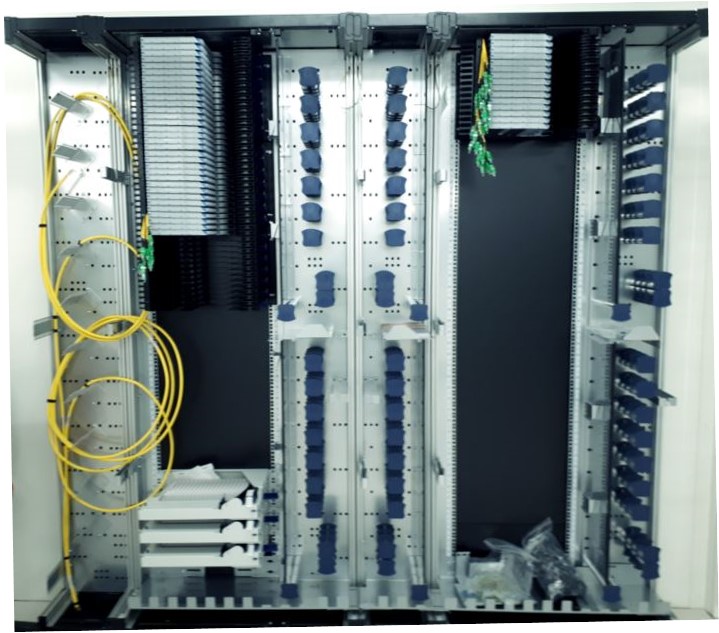 To meet this need, Ingenova has relied on HUBER + SUHNER solutions, provider of optical connectivity solutions for DataCenter, and in particular on its LISA range, specifically designed to equip MMRs for collocation sites.
HUBER + SUHNER solutions offered and deployed by INGENOVA:
In order to connect the existing site MMRs to the new expansion building, the following High Density technologies have been deployed :
10 MMRs cabinet
31 Chassis 7U
26 Chassis 2U-module CTS 432 FO
224 module LISA Splice 36 FO – OS2
76 module LISA MTP-MPO 36 FO – OS2
56 Backbone 144 FO (+ 8 km)
4 MTP-MPO 72FO
More than 5000 fusions
32 different cable paths (average 140m)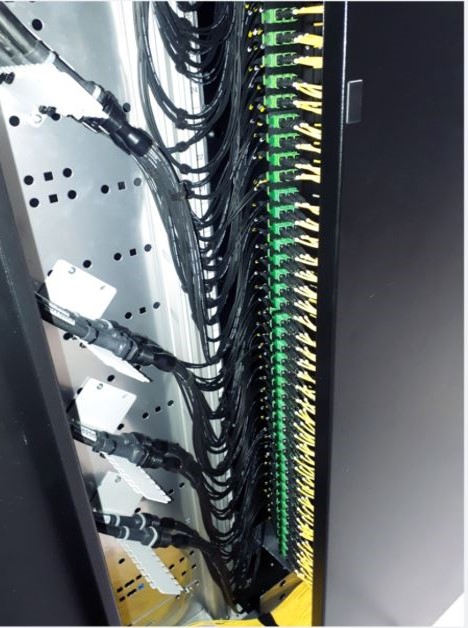 The quality of the products supplied by HUBER & SUHNER and the expertise of INGENOVA in the construction of installations and wiring were a guarantee of the successful implementation of this project.
In strict compliance with the client's strict schedule, due to a strong commitment to the provision of these connectivity infrastructure, the choice of these adapted solutions, in splicing and in MTP/MPO, the quality of the installations and the results of the tests carried out have enabled us to meet its requirements perfectly, while ensuring that it has a full and long-term operation of its infrastructure.