Consequently, the design, set-up and cabling phases of your data rooms should not be considered a necessary evil, but rather a formidable tool and an opportunity to improve the performance and the intelligence of your Information System.
Of course, standards and the intrinsic performance of the products that you choose will also play an important role. But over and above everything, it is the coherence of those choices and their proper implementation that will determine the quality and the efficiency of your future infrastructures.
Using identical components and in compliance with established "standards," it is possible to create a data room that is perfectly adapted to your present and future needs, or, on the contrary, to create a room that will turn out to be a "nightmare" on a daily basis, because it was installed by people who did not know your IS, your way of working or your data room operating methods.
Our activity consists in supporting businesses in their projects involving data room design and set-up. Our scope of intervention includes all elements above the raised floor, except for the IT infrastructures.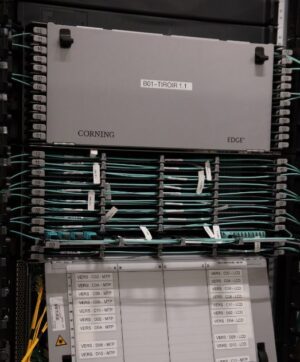 More specifically, our services cover the following elements :
 Cabinets / Racks
Stand-alone racks
Rack accessories
Containment
Technical infrastructures, both in-row and integrated in containment (HVAC, electric distribution, inverter)
Copper and fiber optic cabling infrastructures
PDU and STS
Environment management tools (electric and capacity management software, sensors, consoles, KVM …)
All associated supplies: copper patch cords, fiber optic patch cords, electric cords…
Before implementing products and solutions, our specialists organize workshops with you to validate the design and coherence of the suggested solution and to define the specifics of implementation, in order to ensure perfect integration in your IT infrastructures (LAN, Security, Storage, System, Servers…) and their lng-term operability.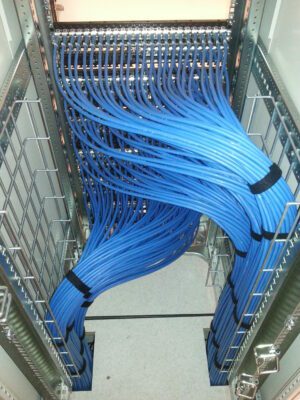 The workshops are led by the Project Managers/ Designers, who have solid knowledge and experience in data rooms, both in set-up phases and everyday operations.
Thus, the support is not based only on manufacturers' sometimes theoretical recommendations or on standards, but on the capitalization of in-depth knowledge of several hundred very diverse data rooms.
The choices and decisions made in the workshops are formalized in an Execution Plan that includes drawings and floorplans. That plan is approved by your services before work begins.
The execution phase is led by the same Project Manager / Designer, to ensure that scheduling, progress, documenting, deliveries and closeout are supervised correctly; that same person also submits the Project Closeout Report.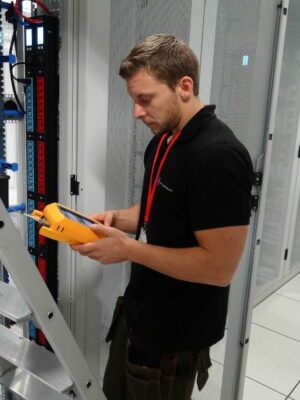 This data room set-up process is the object of an ISO 9001:2015 certification from AFNOR, which guarantees that the end-product will correspond to your expectations.
The construction work is led by Technicians and Works Managers with extensive experience with data rooms who have a critical, constructive viewpoint on implementation, guaranteeing that the choices that have been validated are indeed pertinent and that your future infrastructures will be functional.
For these construction projects, we use the most appropriate tools: rolling scaffolds, Gazelle work platforms, fusion splicers, a broad range of testing tools from Fluke Networks (Copper Certifiers, Reflectometers, Photometers, single-mode and multi-mode, inspection microscopes…), as well as all the necessary transportation and handling tools and equipment.
Of course, Ingenova maintains close relations with the major manufacturers of products and solutions for data centers, trains its employees in the latest developments, and is certified by several cabling manufactures, such as: Commscope, Corning, Huber+Suhner, Legrand, Leviton/Brandrex, Panduit. That gives you a 25-year warrantee on all of our installations.
All construction work is carried out in the strictest compliance with health and safety regulations, protecting both employees and the installations that they work on. That is why our teams are trained regularly on those issues.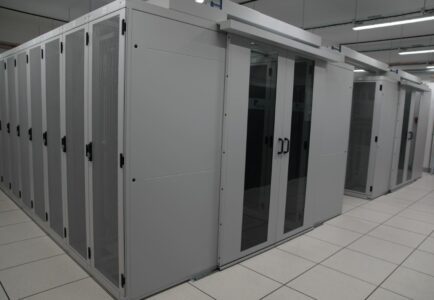 Ingenova is covered by third-party liability insurance and a decennial liability policy, which protect the installations and constructions that we work on.
Thus, we offer data room set-up and cabling infrastructures that comply with your constraints in terms of schedule and budget, through quality products and execution, taking constant care to ensure the coherence with your technical environments.Our approach and our expertise guarantee that your data rooms are perfectly integrated in your IS and that they contribute to its intelligence, its robustness and its operability!
Challenges & Questions
How can I ensure the durability of my data room cabling infrastructure and its successful installation, by making the right decisions in terms of architecture, standards, equipment brands or type of installation service provider ?
If cabling complies to standards, does that not guarantee a quality solution?
Choosing products made by major manufacturers must certainly ensure that the solution implemented will be coherent?
By choosing products that correspond to the latest standards, can I not be sure I am protecting my investment?
If I entrust my project to a specialist in cabling or in data centers, can I not be confident that the solution implemented is relevant to my needs?
My time schedule is very tight due to constraints related to installing my core network and my operator links. How can I reconcile schedule and quality?
Are there good practices that are applicable to all data rooms and that would protect me from inappropriate architecture?
I have received a turn-key proposal that would take care of everything for me, would that not be my best choice?
Doesn't a long-term, agile and operable installation represent major expense?
I have trusted my electrician or my "tertiary" cable company for ages. Why not outsource the task of designing and installing the new room to them?
Would it be better for security to use the same products and architecture as in my existing rooms?
Strong points / Advantages
Our team is 100% focused on data center environments, which guarantees that the level of expertise is adapted to your needs.
Our view point is unique, at the crossroads between the worlds of data centers and Information Technology, ensuring that your installations are a strong link in your IS chain.
We have comprehensive knowledge of the entire life cycle of data rooms, so you can be sure that your future installations will have optimum operability.
Our process is certified ISO 9001:2015 by AFNOR.
We are knowledgeable about the major manufacturers of data center products and solutions.
We are certified by many manufacturers of copper and fiber optic cabling solutions.
We have successfully installed thousands of square meters of data rooms for the most demanding customers.
Our solutions are adapted to the specifics of each project and personalized to meet technical constraints.
Our environment is perfectly adapted to data center projects: method, corporate culture, management, trained technicians, appropriate tools, insurance, partners…
Our corporate culture is strongly based on commitment, results and customer satisfaction.