Back
Why should we work together to reach a common goal ?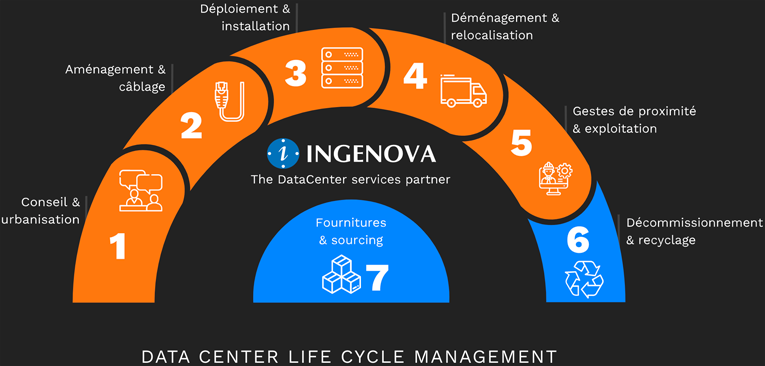 When you integrate Ingenova as a partner in various activities complementary to your own, you improve your commercial success and provide solutions tailored to the needs of your most demanding clients.
As a web hosting service, you work with all types of organizations looking to externalize some or all of their IT production infrastructures.
Most of your contacts belong to the ISD of these organizations.
They want someone to reassure and listen to them; they want to feel that all of their concerns have been taken into account.
On your side, you have an offer, a core business and processes which must be respected. You do not always have much leeway to adapt because legal and contractual constraints can prevent you from working in certain areas.
And yet you must meet your clients' needs to the best of your ability.
Moreover, even when your hosting services are highly perfected and well positioned, it is always useful to have an additional edge on competition.
That is where the dovetailing of our businesses takes on full meaning.
Your clients have expressed, or you have sensed a need for assistance in :
Designing a new data center
Installations which are significantly more complex, personalized or different from your usual offerings
An equipment deployment project requiring significant outlay of funds
Relocation of their IT equipment to your own hosting installations, for seamless service
Multi-site maintenance contracts with a high level of personalization or services your teams are unable to provide
The capacity to include decommissioning services for their current data center in a single offer and contract
Specific products and components not included in your usual catalog
The possibility to propose an integrated offer, showcasing the expertise of complementary firms
Integration of complementary know-how and culture in your project
The possibility of offering the same level of service at several data centers, some of which are not managed by you !
We have the ability to provide you with these service enhancements and know-how to enable you to more fully meet prospects' and clients' requirements.
Pooling our expertise will empower you to do more for your clients, and more effectively.
Here is the added value we can provide!
We are a service provider dedicated 100% to data centers, which is uncommon
You know us and are aware that we do not compete in your core business
We know your sites and have already worked with some of your clients
Our activities are complementary
Our offerings are perfectly adapted to assist you in doing more for your clients
We speak the same language and have highly convergent cultures
Making Ingenova part of your projects will enhance your flexibility, quality and commitment
We are perfectly familiar with most of the products installed in your data centers and those of your clients
We are quick to adapt and proactively integrate your pre-sales processes and client offers
Our client references, expertise and ISO 9001 Quality certification are all factors to reassure you and your clients