Back
Corning EDGE
Here is an overview of the EDGE™ solution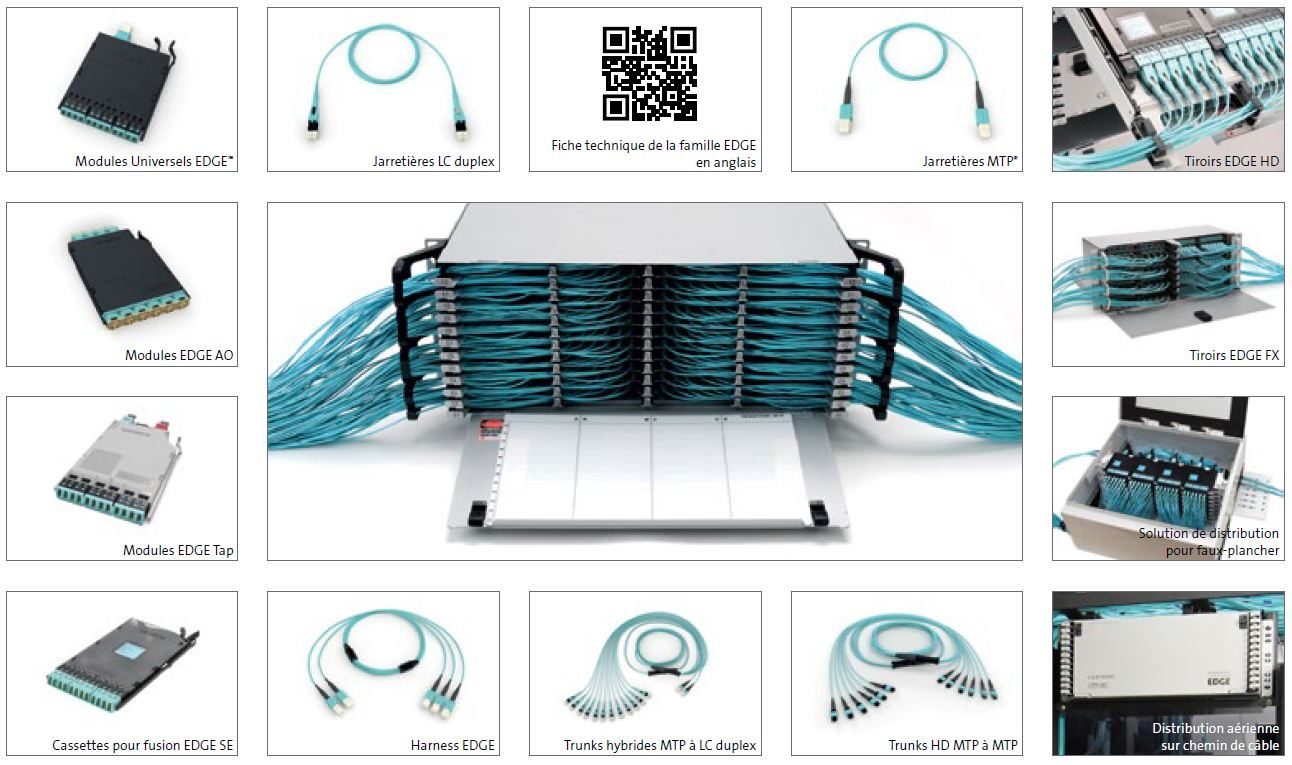 EDGE™ HOUSINGS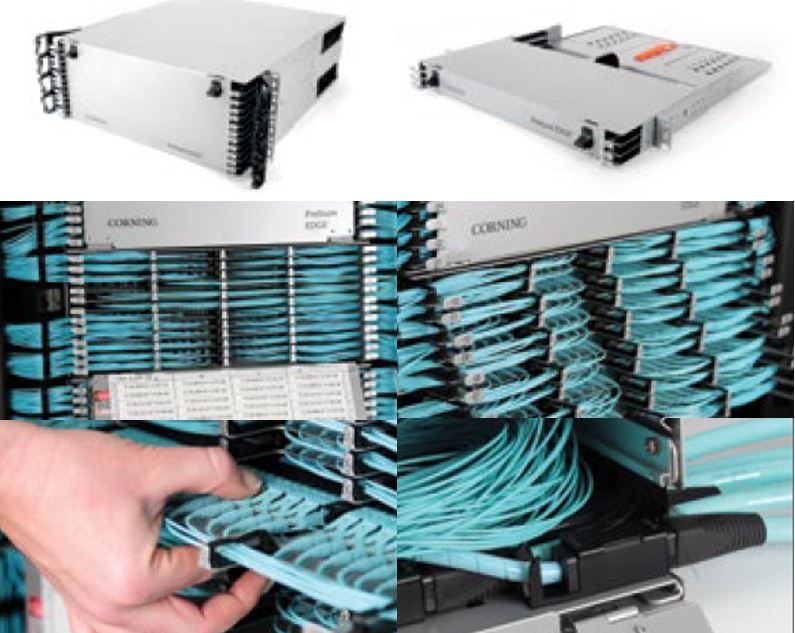 EDGE™ HD housings mount in 19-in racks or cabinets and provide industry-leading ultra-high-density connectivity when combined with EDGE modules, panels, harnesses, trunks and patch cables. The unique design of EDGE HD housings includes sliding drawers to enable module or panel installation from the front or rear of the housing. Each sliding drawer contains integrated cable routing elements to make real structured patch cable management possible while providing unprecedented finger access without the need for tools or any other accessories. The mounting and removal of trunks is a simple, quick and tool-less operation enabling rapid deployment of high-fiber-count trunks for faster moves, adds and changes (MACs).
EDGE™ Trunks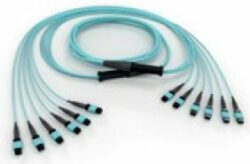 EDGE™ MTP® trunks are pre-terminated cables with 12-fiber MTP connectors on either side. The trunks build up the major skeleton of the passive network infrastructure, and thanks to the superior design including Corning® ClearCurve® fibers, they enable rapid deployment for your campus LAN or data center facility. All trunks are shipped with strain-relief clips that allow tool-less installation in both EDGE solutions and Plug & Play™ systems housings.
MTP® EDGE™ ADAPTER PANELS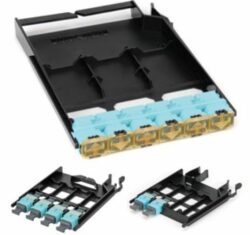 EDGE™ adapter panels are a pass-through patch panel with a single row of MTP® adapters. The trunks connect at the rear of the adapters, with various options possible at the front, from end-to-end links with patch cable or harness solutions, or as a cross-connect used in MDA. The MTP adapter panel is the easiest way to implement parallel optic applications in your data center while retaining the existing hardware.
All EDGE adapter panels can be installed from the front or the rear of any EDGE hardware using a simple release mechanism negating the need for any specialized tools.
EDGE™ Trunk Harness MTP® to 6 LC Duplex
The EDGE™ trunk harness is designed to facilitate an interconnect point when the electronics are located in a separate area from the cross-connect or patching field.
The harness comes with duplex LC connectors to interface with the electronics and a pinned MTP® connector to connect into a trunk. This can be used in an equipment distribution area (EDA).
MTP® PATCH CABLES FOR PARALLEL OPTICAL APPLICATIONS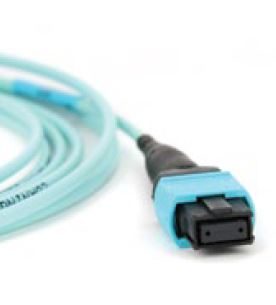 EDGE™ MTP®multi-mode patch cables allow for the seamless migration to higher data rates in the data center when used in conjunction with our universal trunks.
These patch cables are based around pinned or non-pinned 12-fibre MTP® connectors. Pictured here are the most common applications for this type of patch cable to make ordering easier. All listed patch cables have a TIA-568 Type-B polarity.
Which polarity and configuration MTP patch cable do I need for my 40 Gigabit network?
When deploying MTP patch cable, the following applications and scenarios should be considered :
Direct-connect: connection between active parallel optic devices
Interconnect: connection from device to patch panel
Cross-connect: connection from patch panel to patch panel
MTP® PATCH CABLES FOR PARALLEL OPTICAL APPLICATIONS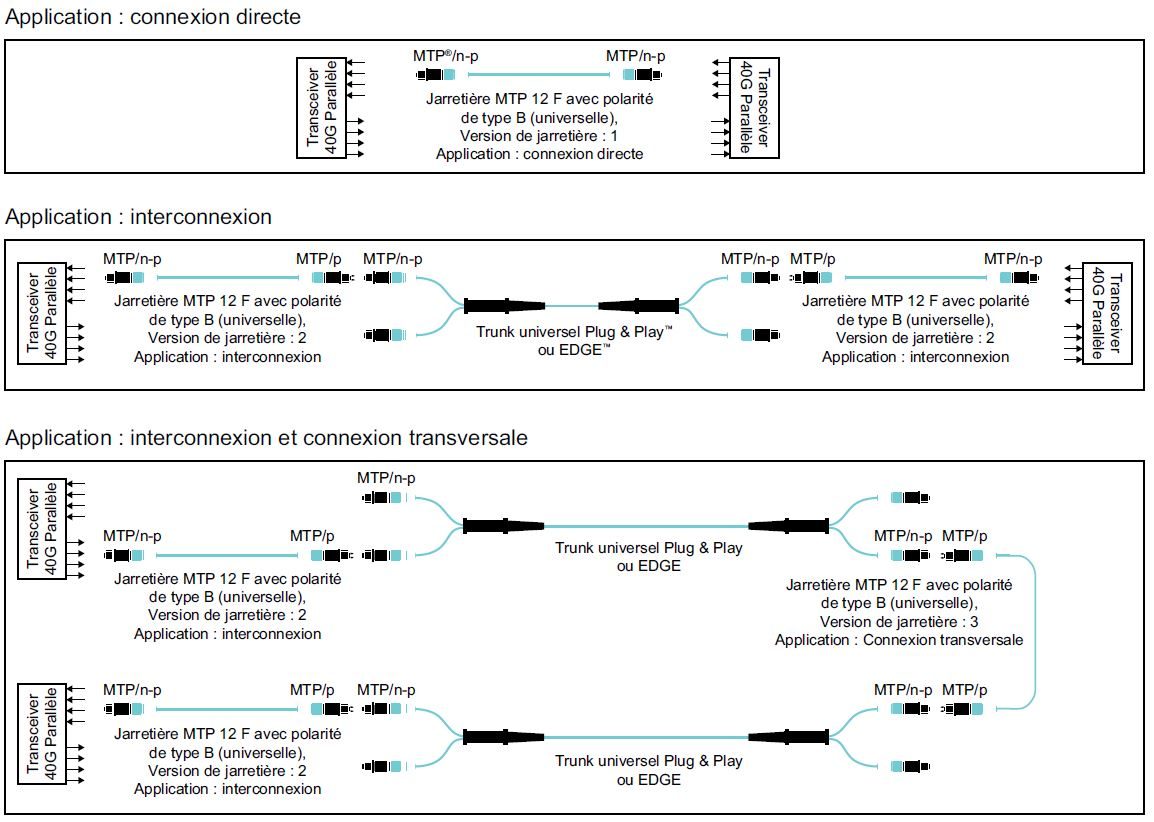 STANDARD DUPLEX PATCH CABLES

The reverse polarity uniboot duplex patch cables allow for the quick and easy conversion from a TIA-568 A-B polarity to a TIA-568 A-A polarity without exposing the fibers or needing any tools. This patch cable comes with a straight-through polarity from the factory, but you can convert it to a flipped cable with no tools. This uniboot design allows one cable to carry both fibers, reducing the cable bulk when routing.