Back

Ingenova is constantly on the lookout to improve the relevance of our offer and to be at the forefront in data center copper and optic cable solutions.
We therefore invested in the latest test platforms by Fluke Networks.
The famous DSX-8000 makes it possible, using the same base but with additional terminals: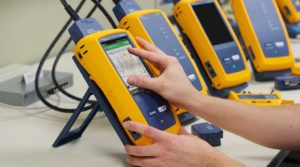 To certify Category 6a and 8 copper infrastructures (Intertek Certification, TIA level 2G: the most demanding precision specification)
To carry out single-mode and multi-mode photometry tests in optic fiber installations
These latest acquisitions complete our range of Fluke Networks products composed of certifiers for copper, photometry, reflectometry (OptiFiber Pro OTDR, DTXCableAnalyzer, CableIQ …)
These "Versiv-type" DSX CableAnalyzer platforms provide us with more versatility and flexibility.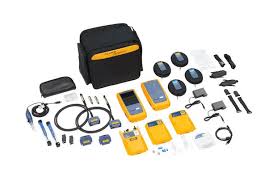 Beyond the quality and effectiveness of the tests carried out for large scale deployments, the "Linkware Live" functionalities make it possible to send the test results to our clients swiftly and transparently.
Our quality tests are the best guarantee for our clients that our work is performed in strict accordance with current norms and standards.
It is important to remember that 100% of Ingenova's activities pertain to data centers. It is thus essential that we provide the best tools to validate and certify the infrastructures and cables we install.
Category 8 is approved. Why is the DSX-8000 the only instrument that can test it ?
http://www.flukenetworks.com/Cat8-whitepaper-fr
More information on the DSX-8000 is available on the Fluke Networks website. See the following links :
http://fr.flukenetworks.com/press-releases/fluke-networks-introduces-dsx-8000-cableanalyzer-world-s-first-certified-category-8
http://fr.flukenetworks.com/datacom-cabling/Versiv/DSX-5000-Cableanalyzer
http://fr.flukenetworks.com/content/category-8-cable-testing