Back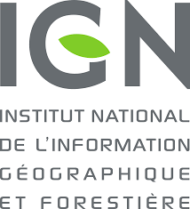 The IGN (French national institute for geographic and forestry information) is the top European provider of automatic mapping systems which, following a Europe-wide invitation to tender, chose Ingenova to design their new data center and to migrate the 5 data rooms at their headquarters in Saint Mandé, near Paris.

Following the design phase, between November 2015 and February 2016, a second tender was awarded to Ingenova in March 2016 to undertake the relocation of the establishment's 300 servers.
Pascal Chambon, Director of Information System Services at the IGN describes the implementation of this major project which lasted 2 years.
IT: a strategic "profession" for the IGN
«The IGN possesses a true national heritage treasure, endowed with thousands of maps, some of them several centuries old. Beyond producing certified geographic and forestry information, both neutral and interoperable, the mission of the IGN is to transition from simply acquiring and making data available to producing tools to serve public policy and favor the emergence of a powerful digital public service for the multi-thematic description of France.
The project was thus part of a multi-dimensional strategy to meet the growing need for territorial cartography, to foster the development of digital practices and use our technical reference abilities to strengthen our national ecosystem in the eyes of our European and international partners.»
A state of the art data center
« Our new data center had to be "state of the art", adapted to IT scalability needs, not only in terms of storage capacity and computing power, but also equipment robustness and infrastructure and data security.»
44 racks in 2 cold aisles containing 2X 11 racks
An air containment solution with 2 cold aisles
68 smart PDUs and a PDU data processing system
 32 KVM-IP and a management software solution with remote controls via a web interface
A horizontal distribution data transmission system for approximately 800 RJ45 copper connections, 250 LC Duplex fiber connectors and 150 MPO/MTP fiber connectors
A bespoke response


« Rolled out over two years, this project was a major undertaking for us. Ingenova was able to provide the best solutions, at both technical and budgetary levels. We are highly satisfied with their work. The project went smoothly, in a context of effective and constructive collaboration despite a tight schedule and some setbacks, and was delivered on time thanks to Ingenova's adaptability and capacity to provide solutions on a case by case basis. Committed and motivated, their teams were very efficient in meeting our needs. The recommendations put forward by Ingenova enabled us to create a new data center which perfectly meets our technical and functional needs. »
Making innovation possible
« The goal for us was to assist the IGN with their innovations and anticipations of new technological advances as the top European provider of automated mapping systems. This was all the more important as the IGN wishes to keep their expertise and know-how in-house, while nonetheless pooling their data with various State services. Therefore, it was important that the design and relocation projects be entrusted to a reliable professional, with expertise in these areas. The process went remarkably well and our infrastructure provides all the expected guarantees for storage capacity and security.»
The Ingenova method : meeting functional requirements while keeping future developments in mind
Creating bridges between IT, on the one hand, and infrastructure and equipment, on the other
Taking "construction" issues into account when designing a data center
Suggesting ways to optimize design (LAN and SAN technical architectures)
Offering solutions geared towards operability and infrastructure adaptability
Working with top quality partners:

Minkels (Legrand group) for « racks and containment »
Raritan (Legrand group) for power distribution and rack power management
Corning for optic fiber cabling solutions
The IGN is…
1,710 employees
Turnover: 171 M euros
5 research laboratories
A geographical heritage containing :

3.6 million aerial photographs in the national photographic library, from 1919 to the present
Over 4 million monthly visits to their Géoportail web portal
2.8 million scanned aerial photographs of which 2.5 million can be freely downloaded from the Géoportail